Important Information About Your Credit Card
This June, Garden Savings Federal Credit Union will be converting all of our existing Visa Credit Cards to a brand new Mastercard Credit Card program. This new credit card account will not be available for use until Sunday June 13, 2021. While you may receive your new card prior to that date, please do not try to activate it before then. You can continue to use your current credit card until Sunday, June 13, 2021, at which time you must activate and use your new Mastercard and use this card instead. Your existing card will then no longer work.
Your new Mastercard will have a new account number, expiration date and 3-digit CVV code so please make sure to change stored card information with all bill pay or merchant websites. If you have recurring automatic debits (i.e. Subscriptions, Internet Service charges or Health Club charges, etc) on your existing credit card account you will need to contact the merchants and provide them your new credit card account number, expiration date and/or 3-digit security code.
We are excited about the new Mastercard brand and the fantastic new benefits that will be available to you.
Your Existing Accumulated uCHOOSE Reward Points Will Be Expiring
Due to this conversion, ALL OF YOUR CURRENT uCHOOSE REWARDS POINTS WILL BE EXPIRING EFFECTIVE JUNE 11, 2021. You have until that date to log in to the uChoose Rewards website to redeem any points you have accumulated. Again, your points will not be transferred to the new credit card so you must redeem them by June 11, 2021 or they will be forfeited.
Your New Credit Card and the Options Available to You
You will receive a new Premier Rate Mastercard credit card in early June. Your current rate will not change and it will remain a low, fixed rate, credit card. There is no annual fee. The only major difference to your new card is that it will no longer feature a rewards points program.
Another Credit Card Option for Our Members
If points are what are most important to you when choosing a card, you will have the option of applying for our new CashBack Plus card in late June. The CashBack Plus card features a new points program called Scorecard Rewards that will allow you to save points for up to three years and redeem them for prizes, travel, gift cards and even cash back! Cash back options come in the form of statement credits and/or ACH credits to your checking or savings accounts. This exciting new card does feature a slightly higher rate than your Premier Rate Card, but is jam packed with value previously not offered at Garden Savings. Stay tuned for more details on our website at www.GardenSavings.org and via email in the coming months.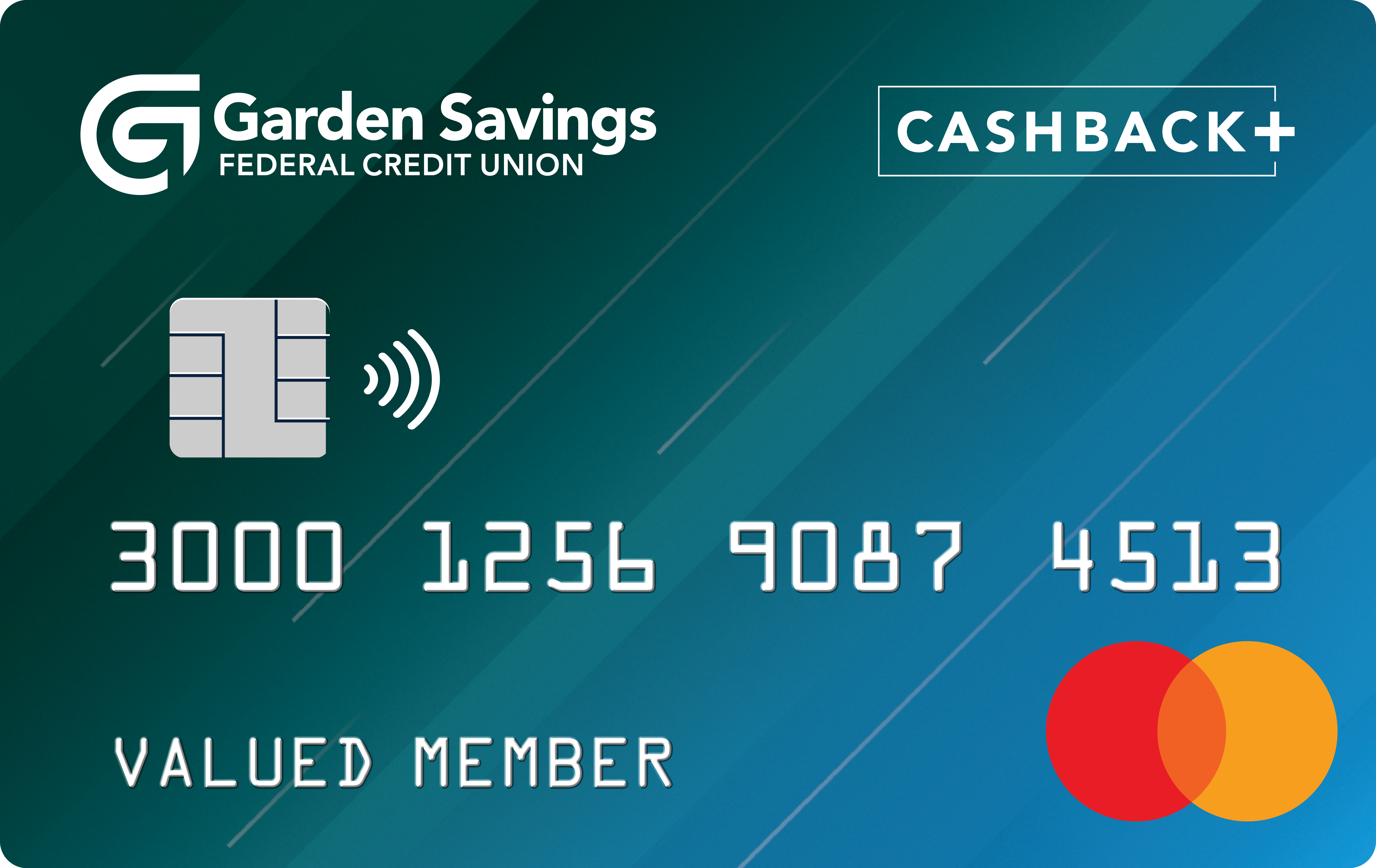 Whichever card you choose, rest assured it will be packed with great benefits that you'll be able to read about in your initial card mailing! From Mastercard Golf to travel insurance, cell phone protection, and much more … we know you'll love the FREE benefits that come along with your card.
Timeline Reminders
Week of June 6: new cards are mailed to existing, active Garden Savings cardholders
Friday, June 11: last day to redeem your existing uChoose Rewards points
Sunday, June 13: your existing card will no longer function and you may activate your new card
Monday, June 14: should you prefer the new rewards based card, you may apply for that card beginning on this date by calling us at 973-576-2002 or directly online here.
We thank you again for your continued support of Garden Savings and we hope you enjoy your new card. Should you have any questions on redemption of your points or any other concerns, please contact us at 973-576-2002.